Tango With Orangos #1
$

10.00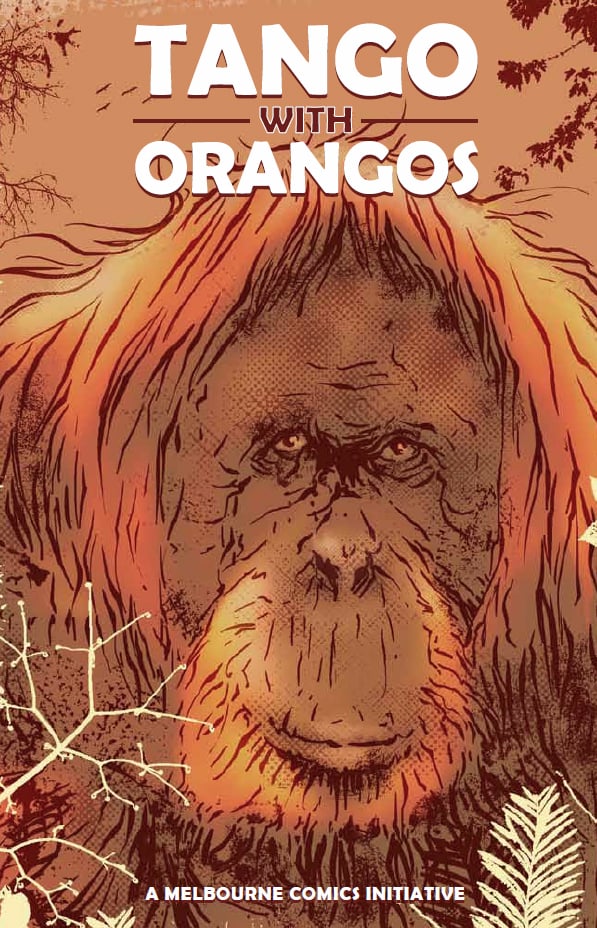 PRE-ORDER NOW!!
Book will be launched 19-September, and all pre-orders will be signed by all creators attending the launch!
After an awesome Indiegogo campaign where we raised almost $3,000 for Orangutan Concervation, we're ready to release the books into the world. If you weren't lucky enough to secure your book during the campaign, you can do so RIGHT HERE, and what's more, we're still going to ensure proceeds go back to The Orangutan Project.
The stellar line up for book one includes:
Daniel O'Callaghan and Jessica Gibson – Short Story
Corey Wyer – Pinup
Craig Bruyn – Short Story
Cristian Roux – Pinup
Dan Watts – Pinup
Darren Koziol and Dave Dye – Short Story
Dave Atze – Pinup
Deon De Lange – Pinup
Evan Jones – Pinup
Erin Hunting – Pinup
Fiona Doyle – Pinup
Gee Hale – Short Story
Ian C Thomas – Short Story
Louie Joyce – Pinup
Mark Lauthier – Pinup
Nathanael Hopkins-Smith and Luisa Russo – Short Story
Neville Howard – Pinup
Paul Bradford – Short Story
Paul Caggegi – Pinup
Paul Mason – Pinup
Rob O'Connor – Pinup
Rupert Greyling – Pinup
Shane W Smith – Pinup
Simon Wright – Cover
Tango With Orangos 64 page book will only be available online AFTER launch date.
Share